It is time to Unleash Your Superpowers At Work
Wellington, New Zealand Release: 12 July 2021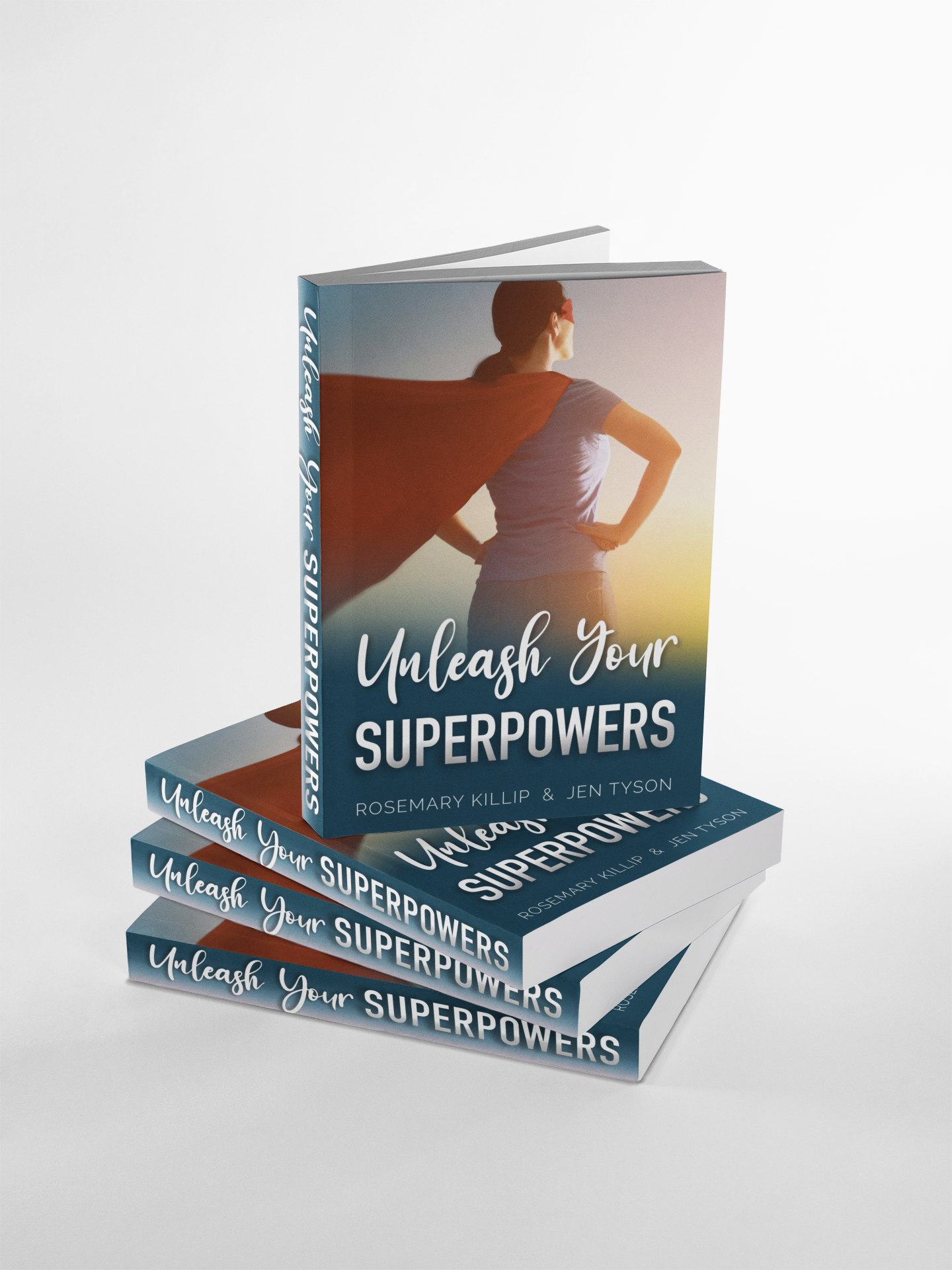 Switched On Learning launches a new book, called Unleash Your Superpowers, written by Rosemary Killip and Jen Tyson
Unleash Your Superpowers is your guide to gaining a sense of direction and control over the one thing you can – yourself. The authors believe that we all deserve a work life that fulfils, excites, and energises us. But so many of us do not have anything like that. The book provides 12 practical steps to attaining a more rewarding experience: by understanding yourself better, switching on your talent, and communicating well at all levels.
MC, Sally Dunbar said, "This book could not have been published at a better time, given what the world is going through right now".
The book was officially launched by Jo Miller CEO of Hutt City Council (who also features in the book). She said: "If I could have read a book this short, and engaging with these lessons a long time ago, it would have saved me a heap of reading along my journey".
The other 11 women, each representing a unique superpower, who feature in the book are:
Mai Chen, Founding Partner at Chen Palmer law firm
Dr Moira Jenkins, Mayor of the City of Victor Harbor, SA
Teresa Tepania-Ashton, CEO – MDWI, Maori Women's Development INC
Hellen Swales, Deputy Mayor of Upper Hutt
Roz Urbahn, Chief People Officer, Livestock Improvement
Angela McLeod, 3rd Term Councillor Upper Hutt City
Dolapo Fakuade, Director at Resilespur Consulting
Jessica Borg, Chief Psychologist, Department of corrections
Karen Tui Boyes, CEO, Lead speaker, Spectrum Education
Alexis Pritchard, Olympian, Mindset, and performance coach
Deborah Dubree, Elite performance expert and strategist
It does not end with the book. The two have also created a companion online coaching programme and 12 module course and have recently negotiated with Women Gone Global, a US based organisation to roll out the programme to women entering trades and industries where there are fewer women represented. This programme has also delivered to businesses inhouse here in NZ and is receiving rave reviews.
"Thank you, Jen and Rosemary, for having the foresight to collect and share the collective learning of a diverse group of women. The book is filled with inspiration and practical reflections to self-evaluate in a safe way to find your authentic self. "
Hellen Swales - Deputy Mayor of Upper Hutt; Fourth-term Councillor.
Created with