Unleash your Superpowers is your guide to gaining a sense of direction and control over the one thing you can – yourself.

We all deserve a work life that fulfils, excites and energises us. But so many of us do not have anything like that. Here we provide 12 practical steps to attaining a more rewarding experience: by understanding yourself better, switching on your talent, and communicating well at all levels.

Authors, Rosemary and Jen, explore the stories of women who personify unleashing their Superpowers into their careers, businesses, or volunteer work. Filled with actionable tips and practical insights Unleash Your Superpowers proves we all have the power to flip our story and be our best selves.
Part 1:
Switch on Your Talent
Your Work Persona

Working to Your Strengths

Uncovering Your Why or Purpose

Igniting Your Passion

Standing on Your Values

Using Your Superpowers
Book Contents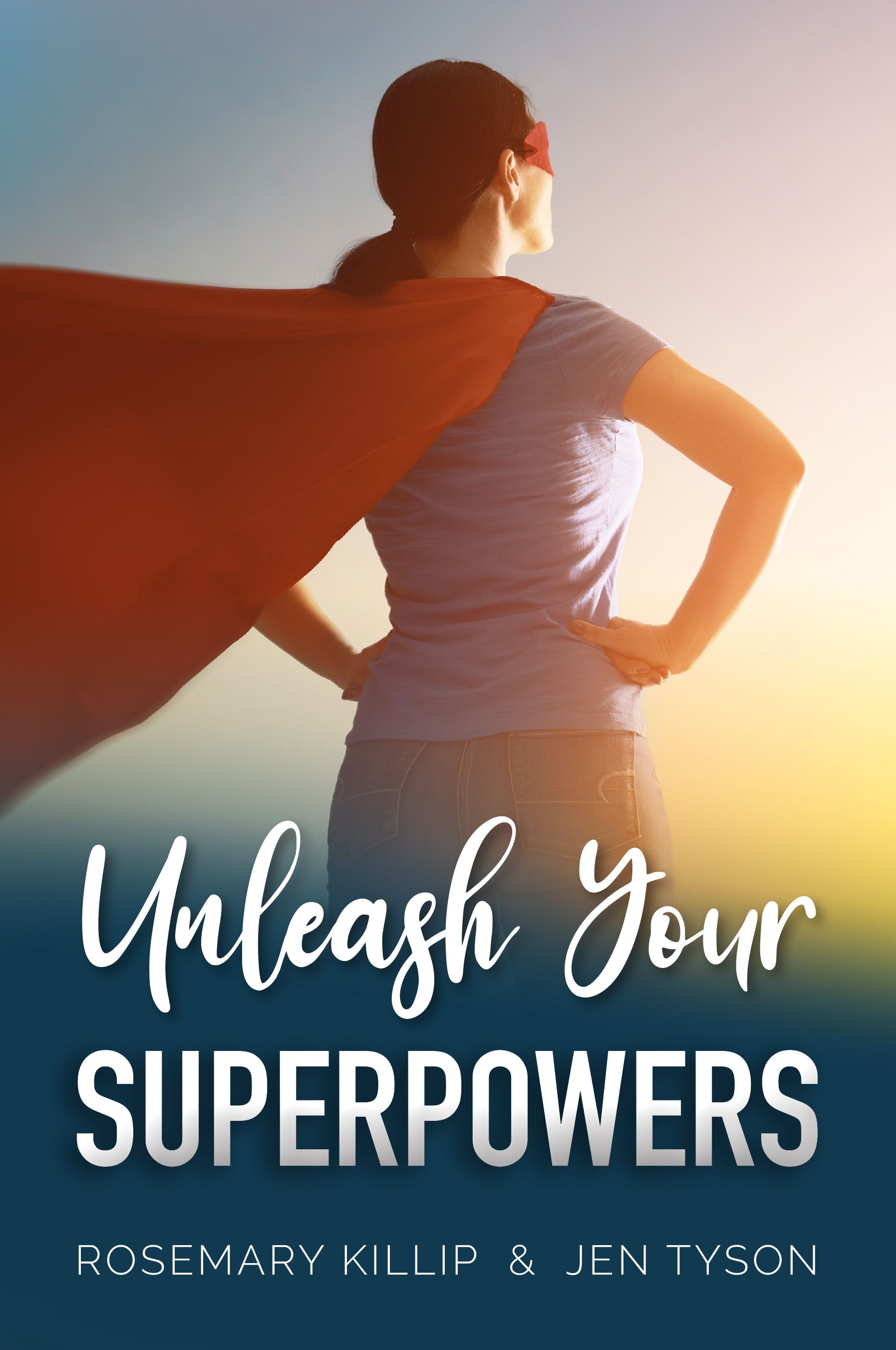 Part 2:
Confident Communication
Different Communication Styles

Internal Chatter

Elements of Communication

Let's Embrace Conflict

Vital Conversations

Establishing Boundaries
What our readers say
"This book is simply brimming with thought provoking concepts. If you've been looking for a variety of realistic ideas that you can quickly put to good use to drive your development then this book is exactly what you are after."
Roz Urbahn
Chief People Officer, Livestock Improvement Corporation
"The book is a must have if you are looking to find your superpowers and to know your brand. The book is filled with inspiration and practical reflections to self evaluate in a safe way to find your authentic self."

Hellen Swales
Deputy Mayor of Upper Hutt, National President
of NZ Federation for Business & Professional Women
"This book has a treasure trove of knowledge, tips & stories to learn from. No matter where you are in your journey, you will find gems to help you on your way."
Teresa Tepania-Ashton
Chief Executive Officer,
MWDI-Maori Women's Development inc
Created with